Need a Dynamic Speaker who Engages, Educates and Entertains?
Imogen Lamport is a renowned international speaker whose insightful expertise on all aspects of colour and style (and particularly how your personality influences all your style choices).
What better way to entertain your crowd than with a talk by Imogen Lamport of Bespoke Image. Imogen presents a variety of image topics in an entertaining way, sure to get a laugh whilst you're learning.
Whether it's a networking event, conference or staff meeting, we can tailor a talk to suit your audience.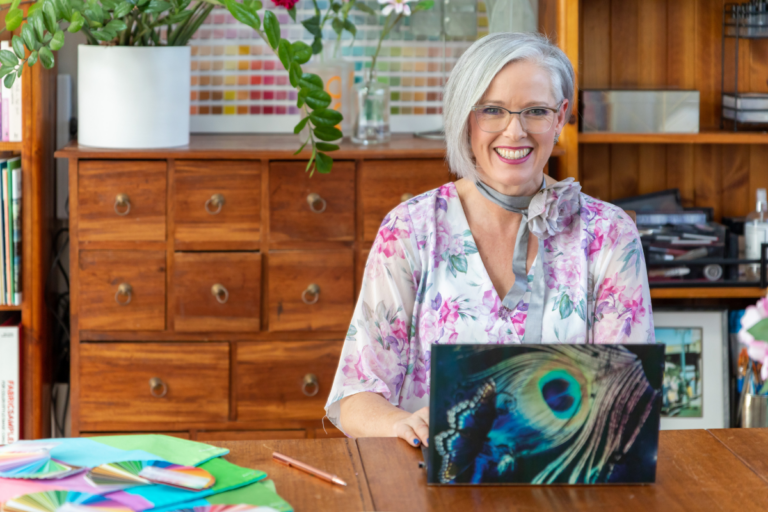 I was writing to let you know how much I enjoyed your recent presentation and how much I learned from it. Your presentation was professional and concise and the content was relevant and informative. I have been to many presentations in the past that have left me feeling disappointed and annoyed because they either haven't delivered what they promised or lacked professionalism and communication skills, which means it's been a waste of my time. This was certainly not the case with you.
Another comment I would like to make is how generous you are with your knowledge and how approachable you are. You are an expert in the image and colour consulting industry yet you are willing to share that expertise with people who are new to the industry. Once again, thank you very much and I would not hesitate to recommend your services to anyone. 
The content of Style from the Inside Out workshop was perfectly suited to our delegates and from the feedback we have already received, the vast majority of attendees rated the sessions "excellent" and all said the event fulfilled their reason for attending. The content, format and handout materials were relevant, well structured and easy to understand. The presentation and your presentation style were professional and approachable. Organisation of the logistics was also straightforward.
If you like to book Imogen as your speaker, please don't hesitate to contact Imogen.