Even if you've never had a one night stand (not making any judgements here), you are most likely to know of the concept.
Most of us are looking for the keepers in life, rather than the one night stand and before you rush out to the sales in December and January, I want you to think first, and figure out if that bargain that you just have to have is a one night stand or a keeper!
How do you differentiate between the two?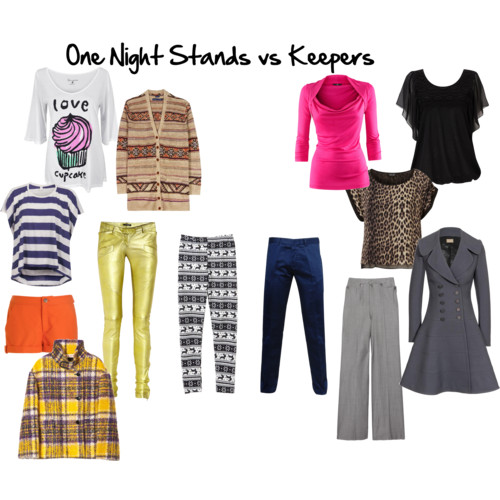 Well, follow my 3 simple rules to make sure you buy wisely this sales season.
1. Does it make you look fabulous and show off your body in a way that makes you happy?  
It's a keeper. If it's something that's right – on trend – but doesn't work for you, then it's a one night stand.  If you have to have it – buy cheap!
2. Does the pattern or print speak of an era?  
Yes, florals are always in, but they change over time.  The current Navajo trend, fun this season, but will be gone the next – one night stand territory.   Classic stripes or animal print?  It will be around for seasons to come – it's a keeper.
3. Is the shape of the garment right now?  
Is it the latest 'new black'?  These are the one-night stands of fashion.  Particularly if the colours don't really flatter your complexion.    Is it a great neutral that will last for years or a colour that makes you look alive, vibrant and radiant?  Then it's a keeper.
So before you grab that bargain, consciously think about whether you will be wearing this garment in years to come or if it's just because you want a bit of new,  and then decide accordingly whether or not it will earn its valuable spot in your wardrobe.
Not sure what to shop for?  
Maybe it's time you booked a wardrobe and shopping session with me to really get your style and wardrobe sorted.
Further reading about clothes that last: