Many of us wear a casual uniform, it's pretty boring most of the time but does the job.  It's comfortable and easy, which is why we fall back on it all the time.  For many it's either jeans and a knit top, others it's leggings and a tunic top.  Both are great as the basis of your outfit, but if you feel bland and dull, maybe you need to think about adding a little something extra to make it more stylish.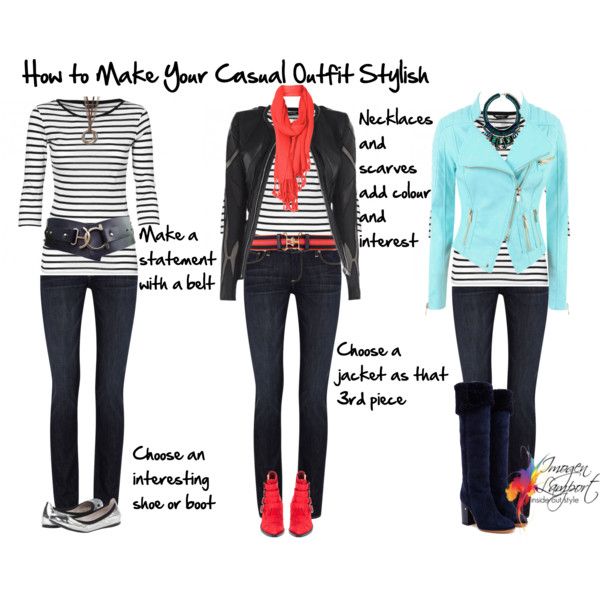 5 Easy Ways to Make Your Casual Outfits More Stylish
1. Add a scarf
Add some colour, texture or pattern with a scarf.
2. Add a statement necklace
Not a tiny gold or silver chain, but a necklace or pendant that makes at least a small statement.  Here are some tips on choosing a necklace to work with your neckline.
3. Add a jacket 
A jacket, waistcoat or some kind of 3rd piece with a little interest can cover any lumps or bumps and make your outfit more exciting.
4. Add a fabulous belt
We're not talking a man's style trouser belt, but a belt with some detail, and interesting buckle, pattern or texture.
5. Add a fun pair of shoes
They can be comfortable and flat, but a gorgeous patterned or coloured shoe, a knee high boot or ankle boot (rather than a sneaker or a very plain shoe) will add some style to your otherwise more plain outfit.
More about Stylish Casual Outfits: