It's sale time and if your wardrobe is looking tired, your clothes are getting pilled, old, saggy or just worn out, it's a great time to go shopping, save a few pennies, and get an updated wardrobe.  But, before you shop you need a plan, you need to know what it is that you should buy. A bargain isn't a bargain if you don't need it.
7 Easy Ways to Update Your Wardrobe On a Budget
1. Shop with a list.
Look through your most worn items, if they are looking tired, it's time to replace them.  Write down these commonly worn garments on your list.
2. Wardrobe Analysis. 
Think about what it is that you're missing from your wardrobe, the things that when you're getting dressed you say to yourself "oh I wish I had a ….".  This is obviously a garment that you need.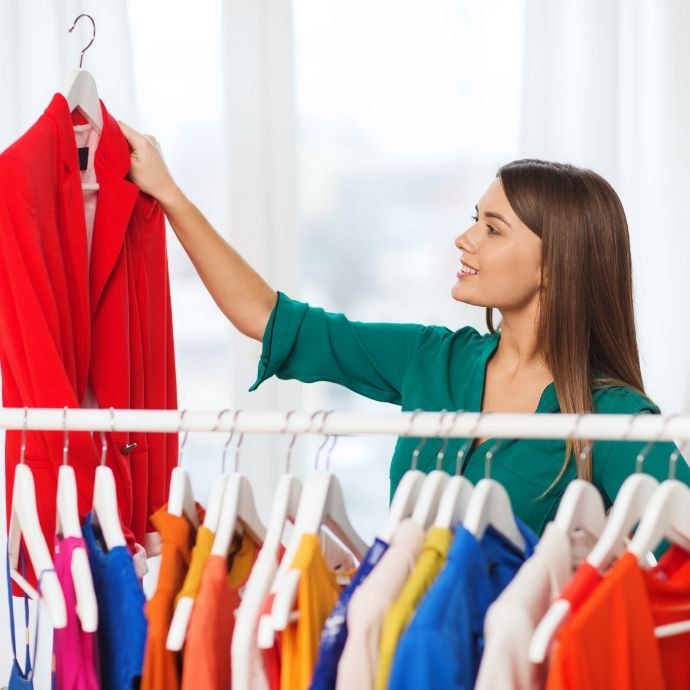 3. Take the time to go shopping, don't try to do it in a rush.  
Sales shopping can be frustrating as there may not be the size you want in the store you're in.  It will take a little longer, but the savings made will be worth that little extra time.   Don't forget to ask the sales assistant if what you want is not in your size if they have one out the back, or if another local store has one that you could go and try on.
4. Consider the colour.
Sometimes pieces that are in the latest fashion colour will be left on the sales rack.  Only purchase it if it's a great colour for you.  It's easy to end up with a wardrobe full of orphans that don't go together if you buy colours in a random fashion.
Having a colour consultation can really help you nail down the colours that suit and will help you create a versatile, mix and match wardrobe as the colours work easily together.
5. Don't forget the accessories.
Sale time is a great time to stock up on accessories, from jewellery to belts and shoes, they are all really useful items that will make your existing basics into fabulous outfits.   Many of us forget to put on accessories to add that essential focal point to our outfit, and sometimes great quality accessories can be expensive, so if you find something that you love it's a great time to buy.  One of the joys of accessories is that they can be worn in so many ways, with so many outfits over many years.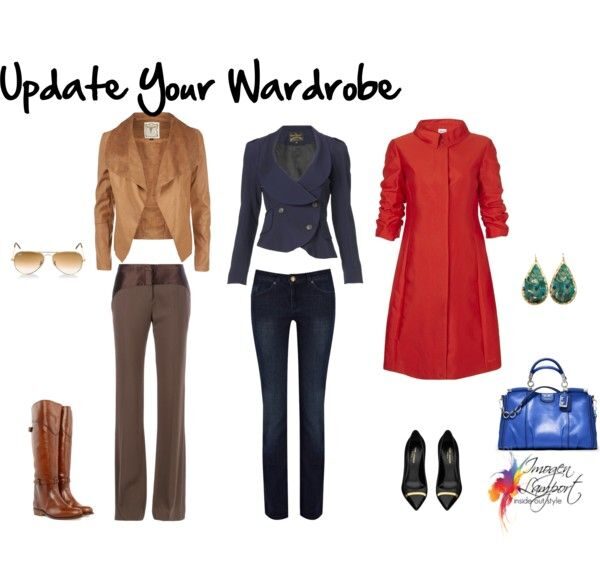 6. Buy great quality basics. Jeans, jackets, trousers, tops.
The clothes you wear and wear are the foundation of your wardrobe.  If you purchase good quality items that you will wear many times over you will be getting excellent cost-per-wear.
7. Fashion Fun.
So you've noticed a fashion trend around and have thought about trying it?  Sale time is the time to buy, particularly if it's something that won't be a long lasting trend, such as patterned pants. This is the time to buy it cheap on sale and enjoy it while the trend lasts, then you can pass it on when it's no longer in style.
So if you've got the time and inclination, enjoy shopping the sales.
Just remember to take your list and not buy anything that doesn't:
fit well (or can easily be altered to fit, and you'll get around to doing it)
feel good on
fill a wardrobe hole
feel like you
fit into your lifestyle
If you hate shopping or are unsure of what to buy, feel free to give me a call to arrange a shopping expedition.